In the final two episodes of Attention, Love! a surprise birthday party that Zhong Shao Xi throws for Yan Li Zheng begins to resolve the difficult time Wang Jin Li has with still liking Zhong Shao Xi.
Yan Li Zheng's surprise birthday party is celebrated with a hotpot dinner which Yan Li Zheng is uncomfortable with when he doesn't like eating from where others have eaten from. Everyone is aware of this and seemingly a hotpot dinner to celebrate Yan Li Zheng's birthday is some fun on him. Zhong Shao Xi has Yan Li Zheng's back. She doesn't let anyone dig into the hotpot until she's gotten a bowl first. Zhong Shao Xi says to Yan Li Zheng they both can share the bowl. This sweetness between Zhong Shao Xi and Yan Li Zheng brings Wang Jin Li's attention on them. An Xiao Qiao takes his attention away from the two with offering an item of food into his bowl.
After dinner, Zhong Shao Xi and Yan Li Zheng do the dishes together. Zhong Shao Xi asks Yan Li Zheng if he finds the party too rowdy for it to be something he finds fun. Yan Li Zheng finds it fun. This birthday of which his girlfriend, Zhong Shao Xi, helped him celebrate is his most happiest birthday.
In the main room with the others playing a card game, Wang Jin Li sees Zhong Shao Xi and Yan Li Zheng being playful over each swiping dishwashing soap across the other's face. Wang Jin Li leaves the room for a bit of fresh air to get away from another display of the happy couple.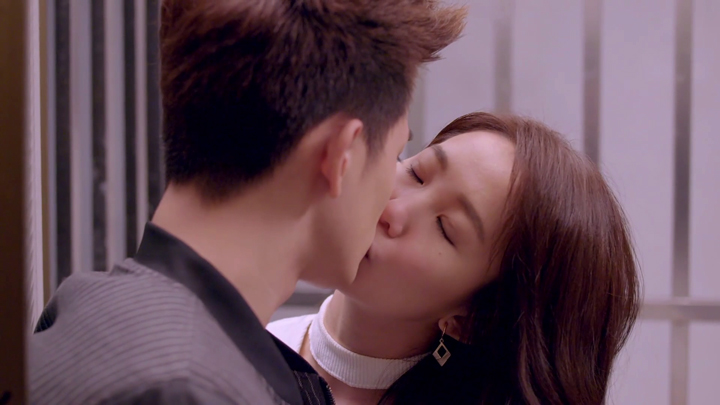 An Xiao Qiao exits the room and accompanies Wang Jin Li. When Wang Jin Li asks her why she cares to accompany him and why she doesn't wish for him to be alone during this time, An Xiao Qiao tells Wang Jin Li she likes him. She follows it with a kiss.
Jin Yu Bin and Li Ru Ping begins a chain effect of couples being caught in their private moment, starting with Zhong Shao Xi and Yan Li Zheng. Zhong Shao Xi and Yan Li Zheng come to hide out of sight after Zhong Shao Xi chances upon the sight of Wang Jin Li and An Xiao Qiao in their private moment. Yan Li Zheng is pulled out of sight by Zhong Shao Xi when he appears to stop him from making a sound and interrupting Wang Jin Li and An Xiao Qiao. Yan Li Zheng and Zhong Shao Xi begin to kiss. Jin Yu Bin and Li Ru Ping's surprises interrupts them and all four brings Wang Jin Li and An Xiao Qiao out of their kiss.
Wang Jin Li leaves immediately after the interruption. So does An Xiao Qiao. So does Zhong Shao Xi. Zhong Shao Xi catches up to An Xiao Qiao. She wants to comfort An Xiao Qiao. An Xiao Qiao finds it difficult to receive Zhong Shao Xi's comforting when the person hurting Wang Jin Li is precisely her. An Xiao Qiao says to Zhong Shao Xi that she doesn't blame her for the difficult time Wang Jin Li is having because she knows she's never liked Wang Jin Li. She is angry, though. An Xiao Qiao is angry at how Wang Jin Li is still continuing to show he likes Zhong Shao Xi after she's now together with Yan Li Zheng. She can't bring herself to be angry at Zhong Shao Xi, either, when she sees her as a good friend of hers. An Xiao Qiao leaves after she asks Zhong Shao Xi to head back to the party and celebrate Yan Li Zheng's birthday.
Over where Wang Jin Li is—at the basketball courts shooting hoops—Yan Li Zheng keeps Wang Jin Li company. Wang Jin Li finds Yan Li Zheng accompanying him odd. He feels he should be with Zhong Shao Xi celebrating his birthday. Yan Li Zheng explains it's for Zhong Shao Xi. He knows Zhong Shao Xi would want someone to keep him company in this situation where she's not in the position to do so, herself.
Wang Jin Li slowly moves on from his feelings for Zhong Shao Xi. The first sign of this comes when he looks for An Xiao Qiao to give her study notes. An Xiao Qiao's immediate thought of this gesture is Wang Jin Li wishing her to pass on the study notes he's prepared to Zhong Shao Xi. She's told it's not at all the case when Wang Jin Li says he isn't so silly as to get in between Yan Li Zheng and Zhong Shao Xi who hadn't gotten together through easy means. Wang Jin Li uses this meeting to talk about the kiss.
Wang Jin Li:
"I left without saying a word on that day you kissed me. Don't take it to heart. I didn't intend to make you feel awkward."
An Xiao Qiao:
"I know. I won't take it to heart. If I were you, I wouldn't have wanted Zhong Shao Xi to see that, either."
An Xiao Qiao gets told off by Wang Jin Li for thinking his actions and thoughts revolve around Zhong Shao Xi like they had been in the past.
Wang Jin Li:
"An Xiao Qiao, can you not mention Zhong Shao Xi's name again? This matter is between you and me. Truthfully, my brain was really messed up during that time. Thank you for being with me during when I was at my lowest. If I was how I was back then I could've started something with you. However, I don't want to treat you like how I used to treat girls. I don't want to use your like to hide the fact that I'm heartbroken. Therefore, don't have me in your thoughts. Let's forget that kiss."
"You are a nice girl. I'm really not sure when I'd be ready to be in a relationship."
An Xiao Qiao's response to this is continuing to like Wang Jin Li regardless of him saying he has little thought of being in a relationship any time soon.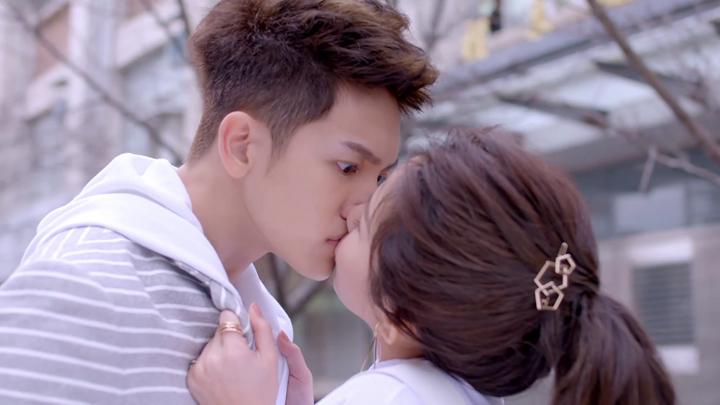 An Xiao Qiao:
"Wang Jin Li, whoever you like is your business. If you're happy to continue liking Shao Xi—okay, I'm not bothered. Same goes for who I like. Who I like is my business. Whether you're heartbroken or it's some other reason, you don't need to worry about whether I continue to like you or not. And there's one last thing I want you to be clear about. My kiss isn't perfect. It isn't at a level that makes you leap. Therefore, I won't allow you to forget it. I will kiss you each time you forget it."
An Xiao Qiao's like towards Wang Jin Li has the added problem of Wang Jin Li not wishing to follow the path his father has set out for him. An Xiao Qiao is someone who his father and her mother arranged to be partners in life and in business. This makes Wang Jin Li unable to accept An Xiao Qiao. An Xiao Qiao says this isn't an issue at all because she's willing to give up succeeding her mother's company and just be An Xiao Qiao. She asks Wang Jin Li if he'll fall for her if she's willing to do this.
An Xiao Qiao's persistence has a somewhat hopeful outcome. Wang Jin Li chooses not to completely cut off all chances for An Xiao Qiao to be with him when An Xiao Qiao gives him a chance to allow this to happen.
An Xiao Qiao makes a bet with Wang Jin Li in a game of shooting hoops. Wang Jin Li must agree to go on a serious date that he's happy to go on with An Xiao Qiao if she wins. If she loses then she will stop pestering him and set him free. This bet An Xiao Qiao makes brings a result that has her looking very much like the loser when all her attempts to shoot the ball into the hoop to be either blocked by Wang Jin Li or they fail to be even near going through the hoop. Being the better shooter, Wang Jin Li's shots are more successful. It's seeing him to be winning An Xiao Qiao by a long shot. The final outcome, though, is An Xiao Qiao being the one who wins the bet. This outcome is made possible by Wang Jin Li, himself. Wang Jin Li changes the bet to An Xiao Qiao needing to just make the shot. No obstruction from him. A free throw. When An Xiao Qiao's throw is about to be a miss, Wang Jin Li goes and helps An Xiao Qiao get the ball through the hoop. He dunks the ball in for her. Wang Jin Li owes An Xiao Qiao a serious date that he must go on happily.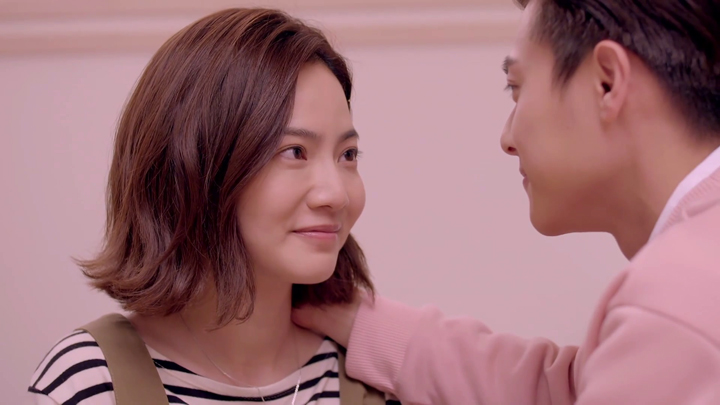 Zhong Shao Xi realises her error in misunderstanding Yan Li Zheng to have liked Bai Bai when she's given the necklace she thought was given to Bai Bai. After Yan Li Zheng helps Zhong Shao Xi put it on, after a kiss between them (which Yan Li Zheng says it's the gift he wants most for his birthday), Zhong Shao Xi expresses understanding what love feels like. It's doing things that you look forward to doing and makes the other happy. It's gathering memories that belong to the both of them.
Attending a high school class reunion, Zhong Shao Xi receives a warning from Da Mao. He says there's a scary side to Yan Li Zheng. The warning becomes something Zhong Shao Xi is concerned about when she finds Yan Li Zheng at the police station for an attack that happened to Bai Bai. She's in the hospital in an unconscious state. Zhong Shao Xi attempts to find out whether Yan Li Zheng could have been so unhappy with Bai Bai as to scheme a plot of revenge on her. The revenge Zhong Shao Xi thinks Yan Li Zheng may have carried out on Bai Bai is for Bai Bai's attempt to make everyone see her as a person who fights and bullies people.
Bai Bai had secretly captured an incident where Zhong Shao Xi saved Shan Shan from her abusive ex-boyfriend. (Shan Shan is part of the trio of girls who we've seen trying to make Zhong Shao Xi's university life difficult.) Bai Bai then distributed the footage online and framed it as Zhong Shao Xi being a bully. She then deliberately created a scene to have the leader confront Zhong Shao Xi and express dissatisfaction with her bullying one of her people. Bai Bai executed this with falling to the ground herself, but made it look like it was a shove from Zhong Shao Xi that brought her to be pitifully on the ground.
Zhong Shao Xi uses Wang Jin Li's idea of a drinking game to get Yan Li Zheng to find out whether he had anything to do with what happened to Bai Bai. The plan doesn't go as planned when Yan Li Zheng is too good at the drinking game. Information on the incident comes without needing to get Yan Li Zheng drunk and loosen his lips. Bai Bai now awake, An Xiao Qiao comes telling Zhong Shao Xi Yan Li Zheng was not the attacker. Someone who got rejected by Bai Bai was the attacker. Zhong Shao Xi gets further reassurance when she reads the message on Yan Li Zheng's phone from Bai Bai. Bai Bai thanks Yan Li Zheng for saving her then expresses she will no longer bring trouble to Zhong Shao Xi.
With the guys drunk from the drinking game, each girl accompanies their guy. While An Xiao Qiao is disappointed with Wang Jin Li for simply falling asleep when she's sleeping on the bed next to him, Li Ru Ping is unimpressed with Jin Yu Bin when he falls asleep immediately after surprising her with kissing her. Meanwhile, Zhong Shao Xi hears about everything that's been on Yan Li Zheng's mind. She also hears about the car accident which brought Yan Li Zheng to close up and not allow others to get close to him.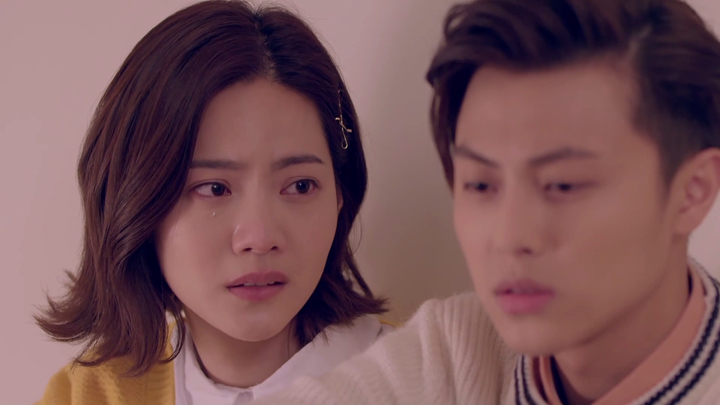 Yan Li Zheng tells Zhong Shao Xi he dislikes it when she smiles around Wang Jin Li and gets jealous when she and him hides secrets from him. He expresses his worry of her breaking up with him if she finds out he's not as great as she thought he was. He talks about the plan he devised that got Da Mao expelled from school. He tells Zhong Shao Xi he had deliberately gotten her dad to make sure she accompanied him to help him pick a gift for her mother to prevent her from going out with Wang Jin Li. He regrets this action because this got her into that car accident. Yan Li Zheng reveals to Zhong Shao Xi his reason for going to the same university as her to have been because of the wish she made on New Year's Day. Whatever her wish is is also his wish.
Yan Li Zheng has a nightmare. It brings him to tell Zhong Shao Xi his recollection of the day of the accident he was in when he was a boy. His parents didn't wake up when he called to them. He smelled blood and felt pain from possibly the accident or possibly the tight hug his mother had on him. He couldn't tell which was causing the pain he felt. He sees himself to be the reason he and his parents were in the car accident. He had persisted with his want to go to the amusement park. He tells Zhong Shao Xi that it's not that he hated people directing him looks of pity. It's actually fear of others finding out that he's a freak and see him to be someone despicable.
Zhong Shao Xi goes to have Yan Li Zheng see this is not how he's seen by others. She tells him that her first thought when she woke up from the car accident that she got into on that day she accompanied him to buy a gift for her mum was being happy and feeling it to be so great that he was so calm as he stood there by her bedside. Zhong Shao Xi believes that his parents who's watching from wherever they are are happy to know he's doing great. She is glad he was able to survive that car crash. She's thankful to his parents who, were it not for them, she would not have been able to meet him.
Attention, Love! closes with An Xiao Qiao continuing to chase after Wang Jin Li who shows he's interested in dating again. He's seen going on a group blind date with his friends and Yan Li Zheng and Jin Yu Bin is tricked to help fill seats. Zhong Shao Xi has a new younger sibling and she continues to be happily together with Yan Li Zheng—a guy who she has liked since seventeen and a guy who she saw as having been the most lonely guy in the world. Not anymore, though. Both he and herself are no longer alone.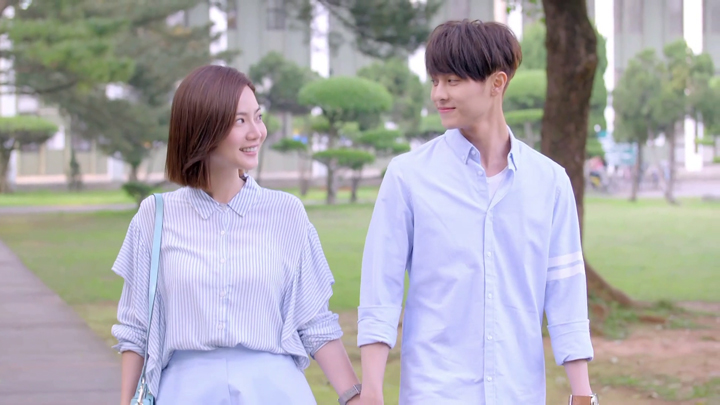 Zhong Shao Xi:
"What is called the most beautiful love is probably like us. Many, many years later you still want to tightly hold that person's hand and walk forwards together. To those of you staggering, but not giving up on the road of youth, there is most definitely someone that belongs to you waiting for you at the destination point."
Comments:
The final episodes of the drama had us losing some interest in Zhong Shao Xi and Yan Li Zheng. They weren't as interesting as the secondary pairing, Wang Jin Li and An Xiao Qiao. We were unhappy with the way Zhong Shao Xi reacted to Bai Bai's incident. It was disappointing to find Zhong Shao Xi actually thinking Yan Li Zheng could possibly have such a bad character as to take revenge on Bai Bai for framing her saving someone as bullying someone. Choosing to use a sneaky way to get information out of Yan Li Zheng rather than just asking Yan Li Zheng made Zhong Shao Xi appear like she didn't give Yan Li Zheng the benefit of the doubt and she came across as thinking lowly of his character. We'd expect her to give asking Yan Li Zheng a go first. This would show she's got a good opinion of him and that she believes he'd never do such an awful thing. If he chooses to withhold the information because of maybe fear of being rejected, then we would say, yeah, she needs to go ahead with some sort of a plan to get the information out of him since he's reluctant and might be hiding something about him that he doesn't want her to find out.
A lot of the things we liked about the last two episodes were definitely Wang Jin Li and An Xiao Qiao. It was great seeing a pairing where both the guy and the girl are clear about their feelings and are proactive and straightforward about it. Yan Li Zheng and Zhong Shao Xi kept going on the path of complicating things between them with continuous misunderstandings even till the very end of the drama. It made the last issue with Bai Bai tedious and dull. Wang Jin Li and An Xiao Qiao were a refreshing pairing because of this and it's what kept the last two episodes interesting and brought us to reach the end of the drama. The bits of funny moments at the closing scenes of the drama were pretty entertaining as well. Overall, Attention, Love! has been a good watch.
ADVERTISEMENT