Our list of dramas we like this year is a bit on the slim side. We just haven't been able to come across too many 2020 dramas which we really love. Still, we did manage to list a handful of favourites and a couple dramas that we found pretty good.
Chinese dramas make up a great part of our favourite dramas list for 2020 with us noticing an even greater access to Chinese dramas this year. Our discovery of Chinese actors such as Ren Jia Lun and Xiao Zhan as well as being followers of actresses Tang Song Yun and Yang Zi has led us to spending a lot of our drama-watching time on their past dramas as well as their new dramas this year, too.
Because so much of our time have been spent on Chinese dramas and following works of Chinese actors and actresses, we haven't managed to browse and watch as many Korean dramas that came out this year. The Korean dramas we did get to watching are ones we either finished and thought were okay (Meow the Secret Boy, Backstreet Rookie) or we couldn't bring ourselves to finish either because the story didn't appeal (Love Revolution and How Are U Bread) or the drama went off towards a weird, unnecessary direction which had us dropping the drama (Alice).
We feel we might have missed potentially good Korean dramas, especially not having looked at many Korean dramas that came out beyond the first quarter of 2020. We'll have to get to ones beyond the first quarter next year.
Below are our favorite dramas for the year as well as dramas we thought weren't so good.
2020 Asian dramas we enjoyed
Under the Power (Chinese Drama)
Starring Ren Jia Lun and Tan Song Yun
Under the Power is a really cool historical, mystery, crime drama which has some light action scenes and a very satisfying romance arc between the lead characters, Constable Yuan Jin Xia of Division Six (Tan Song Yun) and the ruthless secret imperial official, Lu Yi (Ren Jia Lun). It kept us chasing down the episodes right till the last episode. Tang Song Yun is an actress who seems to rarely disappoint. So far, we've yet to watch one of her dramas and not like it. Ren Jia Lun, we're new to, but we have a feeling we will be following him and his projects from now on after his quite captivating role as Lu Yi!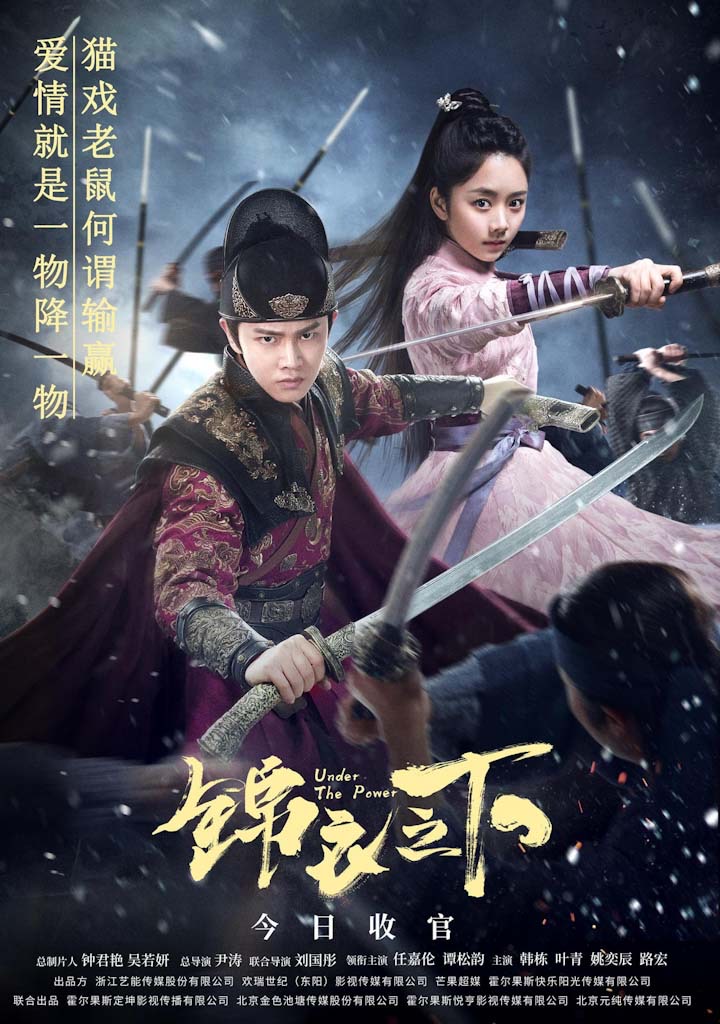 Crash Landing on You (Korean Drama)
Starring Hyun Bin and Song Ye Jin
Crash Landing on You is a highly chase-able love story separated by the North and South Korean border, between South Korean fashion entrepreneur, Yoon Se Ri (Song Ye Jin), and North Korean Army, Captain Ri Jung Hyuk (Hyun Bin). Wiretapping threaten Yoon Se Ri's safety while Ri Jung Hyuk's fiancée threaten any thoughts Yoon Se Ri might have about staying in the North after the development of both their feelings during a dangerous attempt to get Yoon Se Ri back to where she belongs without being found out.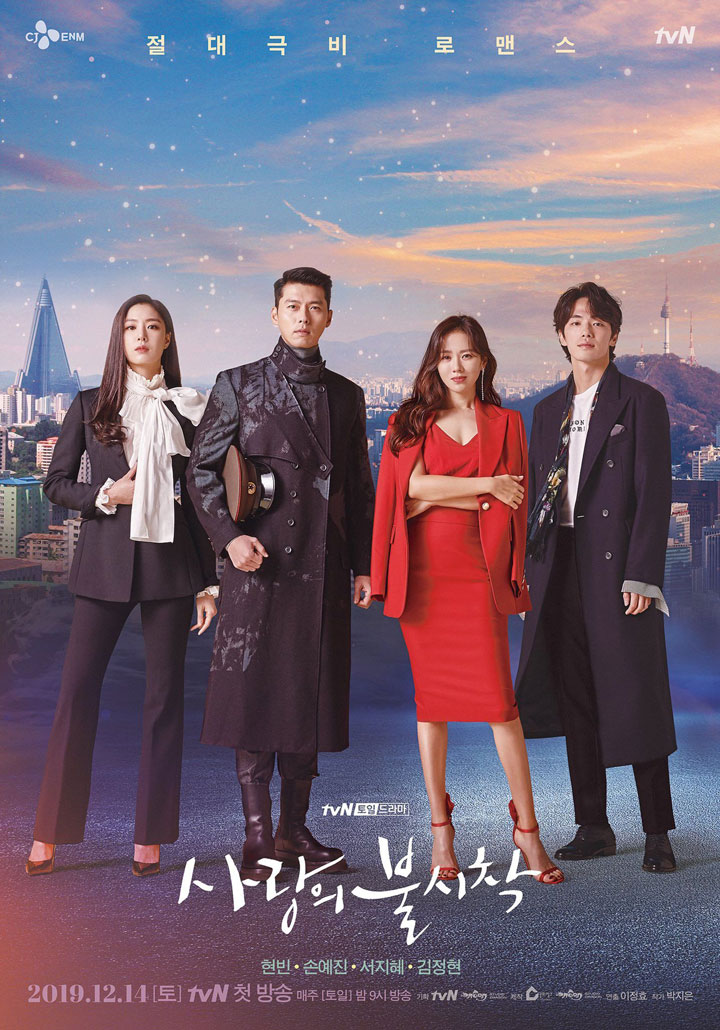 Go Ahead (Chinese Drama)
Starring Song Weilong, Tan Song Yun, Zhang Xincheng
This Family drama is such a heartwarming drama—at least it is by the end of the drama. Go Ahead tells a story about three young children—Li Jian Jian (Tan Song Yun), Ling Xiao (Song Weilong) and He Ziqiu (Zhang Xincheng)—who grow up closer than any blood-related siblings after both Ling Xiao's mother and He Ziqiu's mother abandon them to the care of Li Jian Jian's father, Li Haichao (with Ling Xiao's father, Ling Heping, on the side). However, in the last year of high school, the belief which Li Jian Jian held that they were as real as any blood-related family is challenged when both Ling Xiao and He Ziqiu is forced to be with original family out of duty or as a way to keep threats at bay. The separation causes a gradual drifting apart between them. Ling Xiao and He Ziqiu's thoughts have always been with their foster family, though, as they return nine years later to come together to ultimately become family not only through their bond and their own eyes, but on paper. Read Go Ahead (2020) – Summary.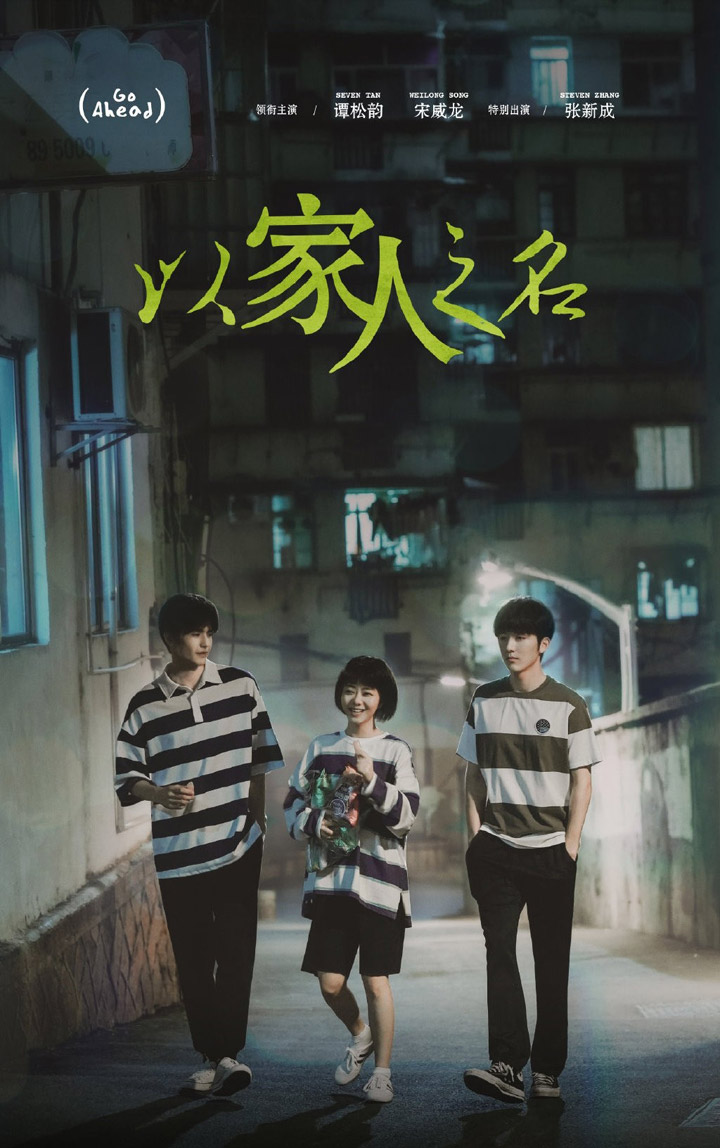 Touch (Korean Drama)
Starring Joo Sang Wook and Kim Bo Ra
Unexpectedly, this drama about a fallen idol star making makeup and beauty her new career and new passion with a fallen best-in-the-industry makeup artist turned out to be quite a good watch! Even the casting of Kim Bo Ra and Joo Sang Wook as Han Soo Yeon and Cha Jeong Hyeok (respectively) worked as a pairing. Read Touch (2020) Series Recap.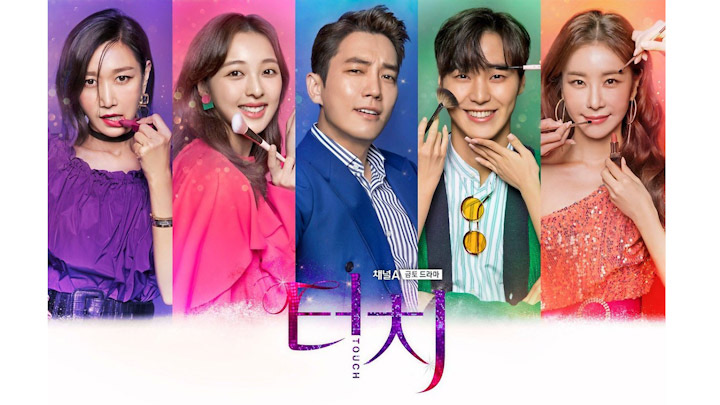 The Romance of Tiger and Rose (Chinese Drama)
Starring Zhao Lusi and Ding Yuxi
This is a hilarious as well as a very cool and interesting drama which sees female lead, Script Writer Chen Xiaoqian (Zhao Lusi) unexpectedly enter her own story to become one of her characters Chen Qianqian after working tirelessly to improve her script following criticism from male lead, Actor Han (Ding Yuxi), that the romance developments in her script were unrealistic. After completing the script, she falls asleep to find herself in her script's third episode where the script's male lead character, Han Shuo (Ding Yuxi), is attempting to poison Chen Qianqian so he doesn't have to marry her and get his plans back on track to marry the script's supposed female lead, Chen Chuchu (Zhou Yixin). His need to marry Chen Chuchu is for the Dragon Bone that has the ability to cure his heart disease which will see him not live past 20 years old. But with Chen Xiaoqian being the scriptwriter, it's going to be hard for Han Shuo to ever pull one over Chen Qianqian—that is, until Han Shuo starts deviating from her script on his own, to the point of even falling for her when he shouldn't be.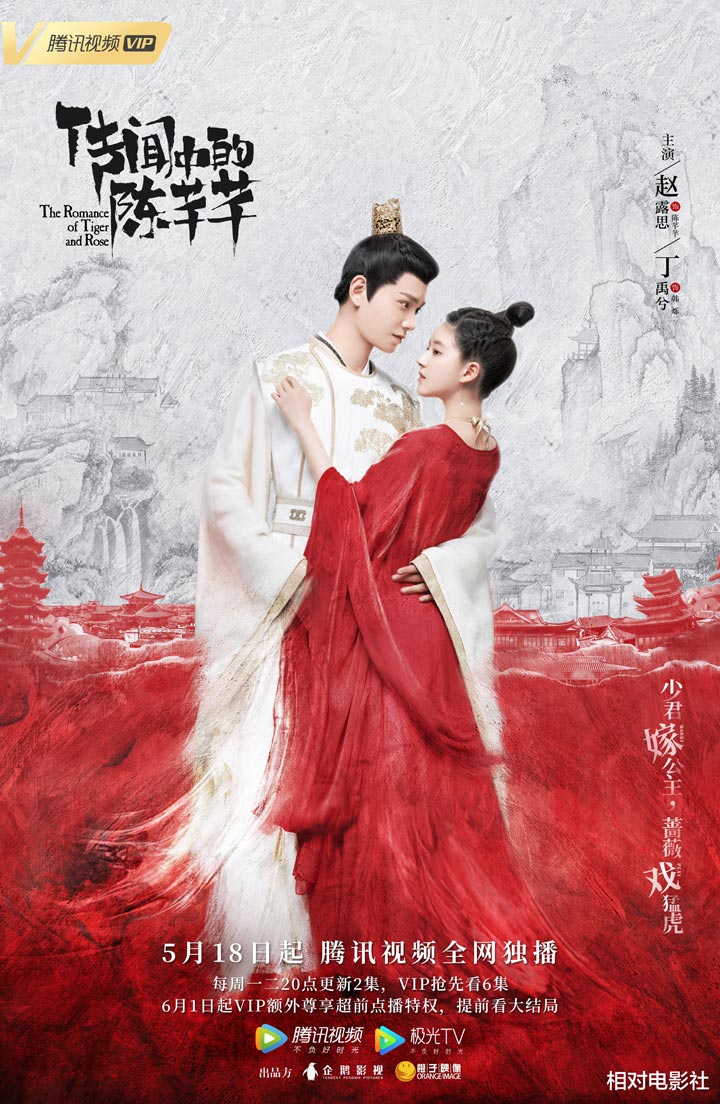 2020 Asian dramas – Good for the most part
Lost in Romance (Taiwanese Drama)
Starring Marcus Chang and Vivian Sung
It's been a while since we've come across a Taiwanese drama that looked interesting, but this year, we finally came across a Taiwanese drama which had us actually waiting for new episodes to release. Lost in Romance is a modern twist of Chinese drama The Romance of Tiger and Rose (2020) with a slight change where female lead and male lead characters Zheng Xiao En (Vivian Sung) and He Tian Xing (Marcus Chang) assume the characters in a manga novel written by her friend following an incident which sees He Tian Xing forced over a building rooftop and Zheng Xiao En to fall sick.
The plot then is similar the Korean drama Extraordinary You (2019) where Zheng Xiao En is an antagonistic side character watching the main lead characters, Situ Aoran (Marcus Chang) have eyes only for female lead character of the manga Ling Chuchu (Snowbaby). However, after a series of events which sees Zheng Xiao En move into Situ Aoran's apartment for a short time to serve as his help, as well as helping love-rival Ling Chuchu with her financial issues (which, thanks to the help of manga novel's second lead character Duan Mu Qing Feng (Simon Lian)), has Situ Aoran see Zheng Xiao En as no conniving, scheming character out to get Ling Chuchu. Situ Aoran's feelings start moving towards Zheng Xiao En and she becomes the manga's female lead character.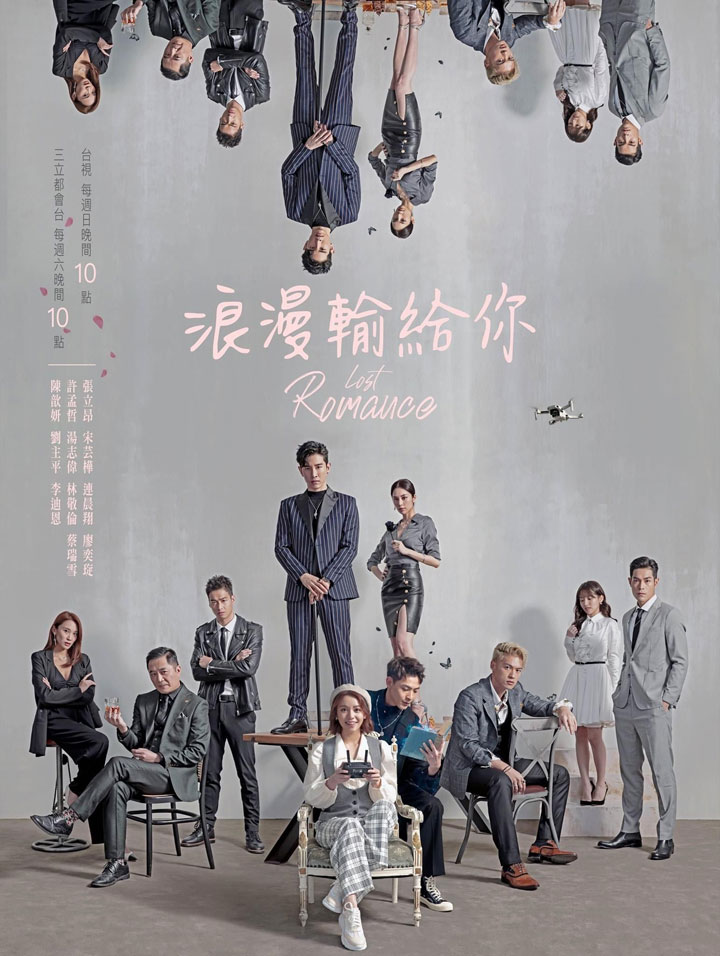 My Unicorn Girl (Chinese Drama)
Starring Darren Chen Guan Hong and Sebrina Chen Yao
This is a gender-bender story with the usual tropes, but it was a very nice watch with the cliches done well. Set on Liuye University's ice hockey rink, female lead character San Tian (Sebrina Chen Yao) tries her hand at ice hockey after failing her ice skating exam, and makes the male ice hockey team as a guy. Her decision to try out for the ice hockey team comes from her goal to remain at the same university as her late mother. Not able to do this through ice skating, she seeks out ice hockey to try continuing to realise this dream.
Through an incident which sees San Tian fall into a swimming pool, San Tian's true gender is discovered by three-time Most Valuable Player, Wen Bing (Darren Chen Guan Hong), but he doesn't out her. Wen Bing has a couple secrets, too, which San Tian uses to stop him from thinking of reporting her. He had gone against his mother's wishes for him to study in the business field to secretly try realising his dream of being an ice hockey player.
This secret is only but one of his secrets. His biggest secret is he has prosopagnosia, a condition which has him unable to see faces. He's a talented ice hockey player, but without the ability to recognise his own teammates, it limits his ability to carry out an attack plan. There is one person he discovers he can see, though. Not surprisingly, it's San Tian.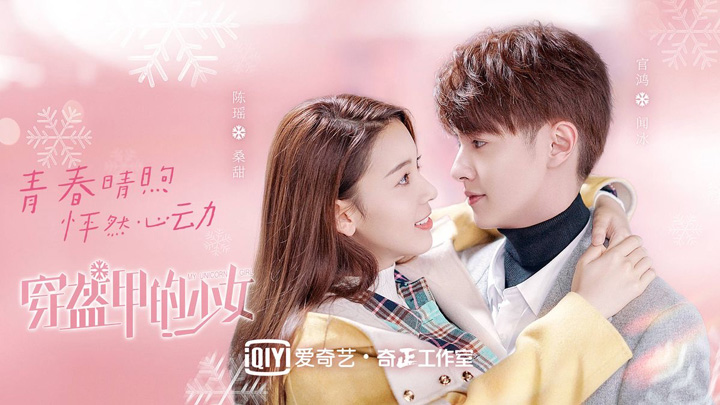 2020 Asian drama(s) – Not so good. A miss for us
Alice
Starring Joo Won and Kim Hee Sun
As mentioned above, Alice is one of the dramas we couldn't finish. Unlike the other dramas where the story didn't appeal, Alice actually started off looking pretty good. Being past viewers of American science-fiction dramas, we found the science-fiction genre that Alice is appealing. But the drama lost us when the drama tried to create a pairing between Joo Won and Kim Tae Hee's characters, who starts off as mother and son, but through time travel and the explanation of alternate universes and how Kim Tae Hee's other character is not his mother but a professor who's totally unrelated, we couldn't watch the rest. Why Alice needed a romantic element to the drama, we have no idea. Had it just left this out and stuck to telling a time travel story with its story surrounding a book containing a prophecy, this drama could have been one we would have stuck with till the end.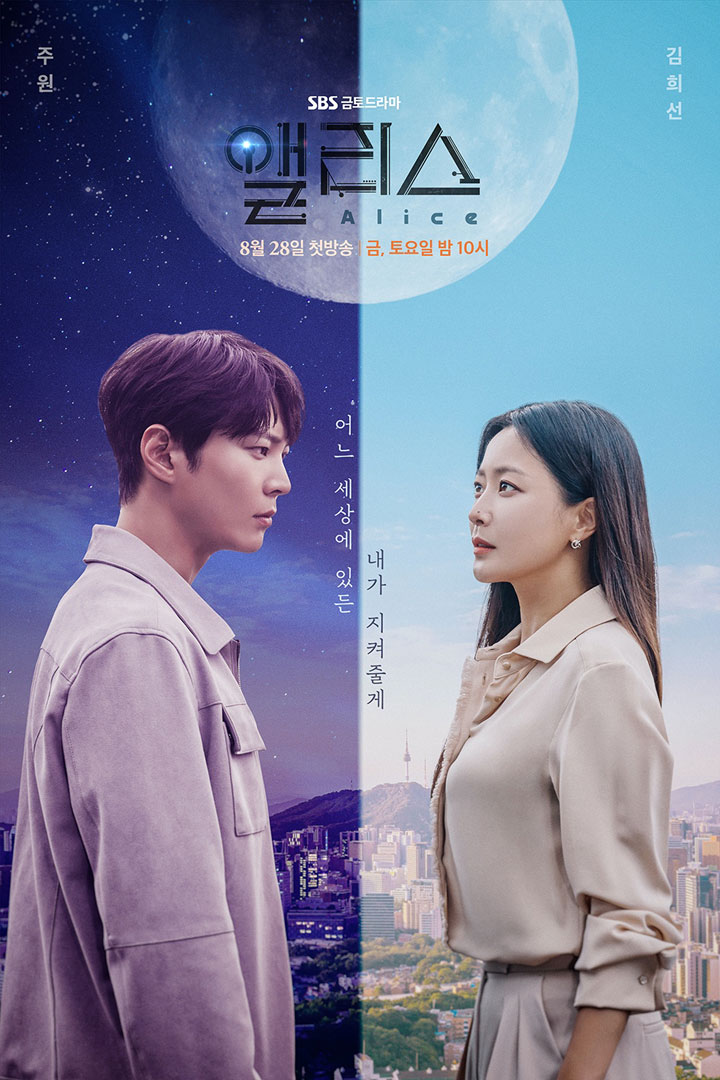 Awesome old dramas
The Untamed (2019 Chinese Drama)
Starring Xiao Zhan and Wang Yi Bo
Had we continued this drama beyond the first few episodes when we first watched The Untamed during the drama's airing instead of returning to the drama earlier this year, The Untamed would definitely have been on our favourite dramas of 2019. We can probably say The Untamed is one of our All Time Favourites. We could definitely see ourselves watching this drama right through again a few times. Read The Untamed (2019) Series Recap.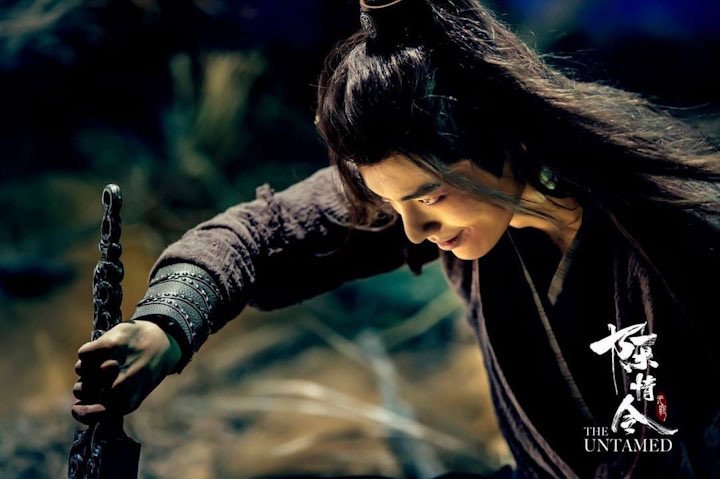 ADVERTISEMENT