Making Macarons - What Recipes Don't Tell You
Back in 2011, when the macaron craze finally reached us, we went on a macaron making adventure. As we went in search of producing the perfect-looking batches of macarons, we learnt a lot along the way. We put what we learnt into this eBook.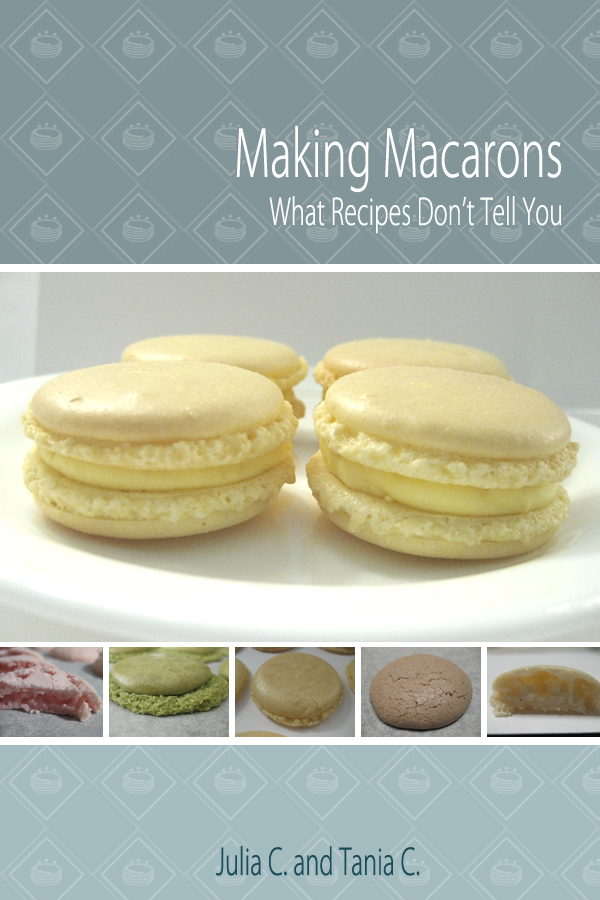 Authors: Julia C. and Tania C.
Genre: Cooking, Reference
Published: February 01 2012
Price: US$5.99
A macaron recipe is only as perfect as the home baker's understanding of the many other important factors that affect the success of making the perfect macaron. This book is a straight to the point and focused book that provides information on what it takes to make the perfect batch of macarons.
The book covers the key factors that affect macaron making success—technique, baking environment and the oven. The book provides recommendations, ideal environmental conditions, helpful tips, troubleshooting information and photos from our macaron trials to help others conquer the temperamental French pastry.
Areas we cover are the importance of using the right egg whites, correct whipping technique, egg whites and aging them, ideal temperature and humidity levels for macarons, oven settings and more.
Available to download through purchase