Ancient Map
We created four hand-drawn maps on A2 pastel paper using shades of black and grey pastel, biro pen, ink pen, pencil and charcoal. These maps were for a short film. The instruction for the design of this map was for it to be drawn like those in the ancient times with simplistic pictorials and icons representing forestation, rivers, lakes, areas of farming and routes of travel. A cream shade of pastel paper was chosen to match the look of rusted paper that ancient maps tends to have. The pastel paper chosen was also sturdy and this allowed the map to be folded and used many times out in the weather elements without breaking down too quickly.
These maps were to be 'magical' maps that transformed and grew in detail. The first map was only a quarter of the complete map. Then, another quarter showed in the next map until the final map is complete with the full map image. With each subsequent map, pictorials and icons become more detailed and less crude.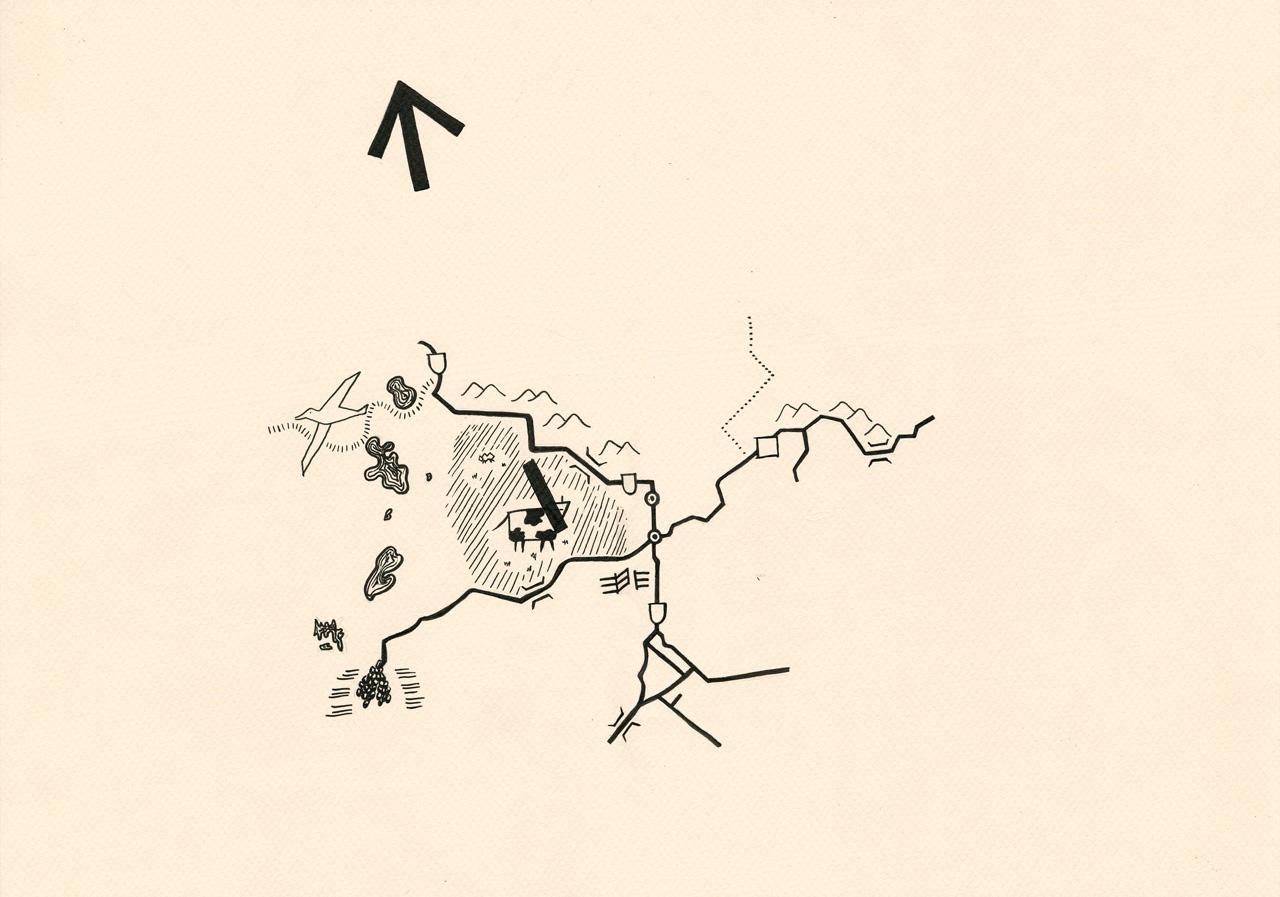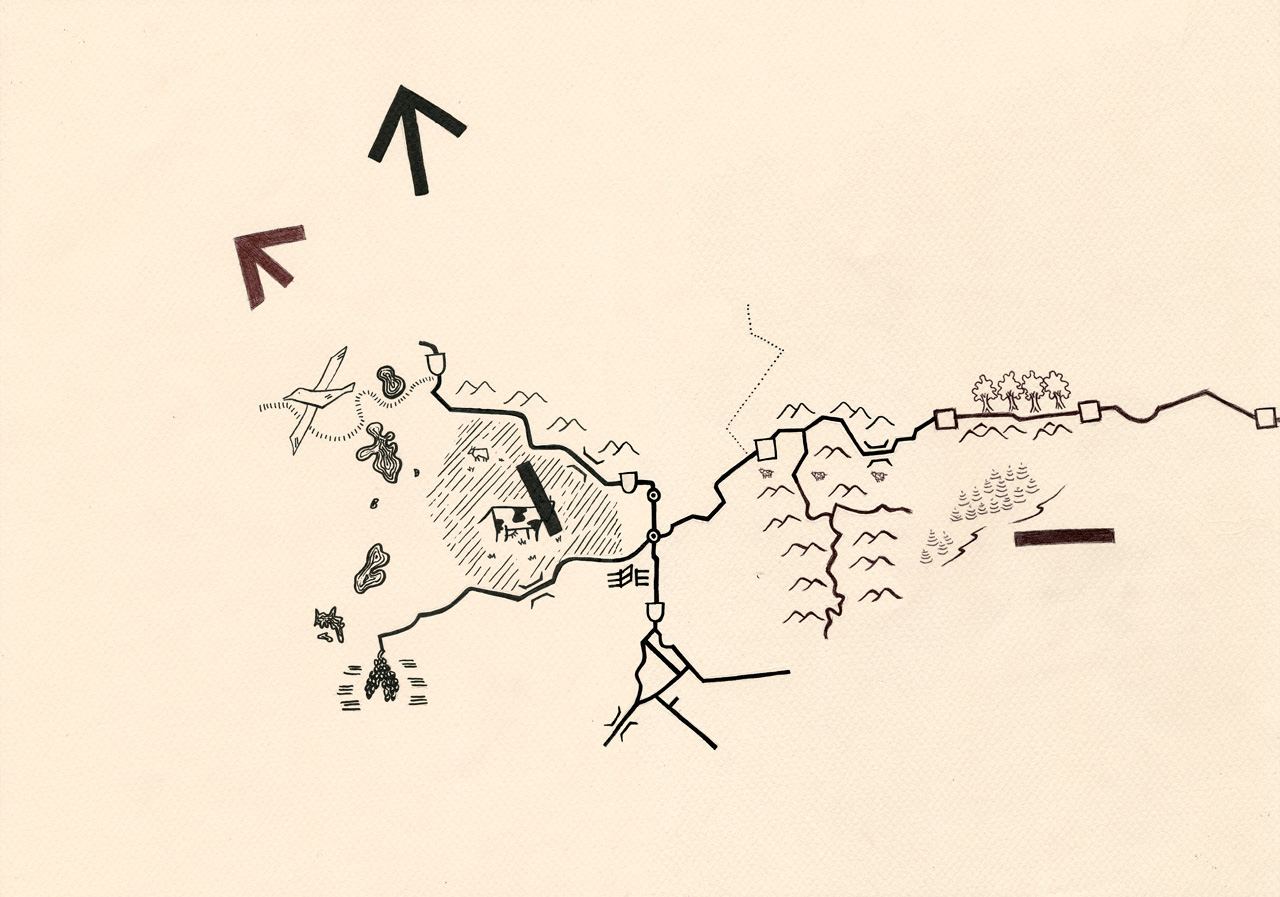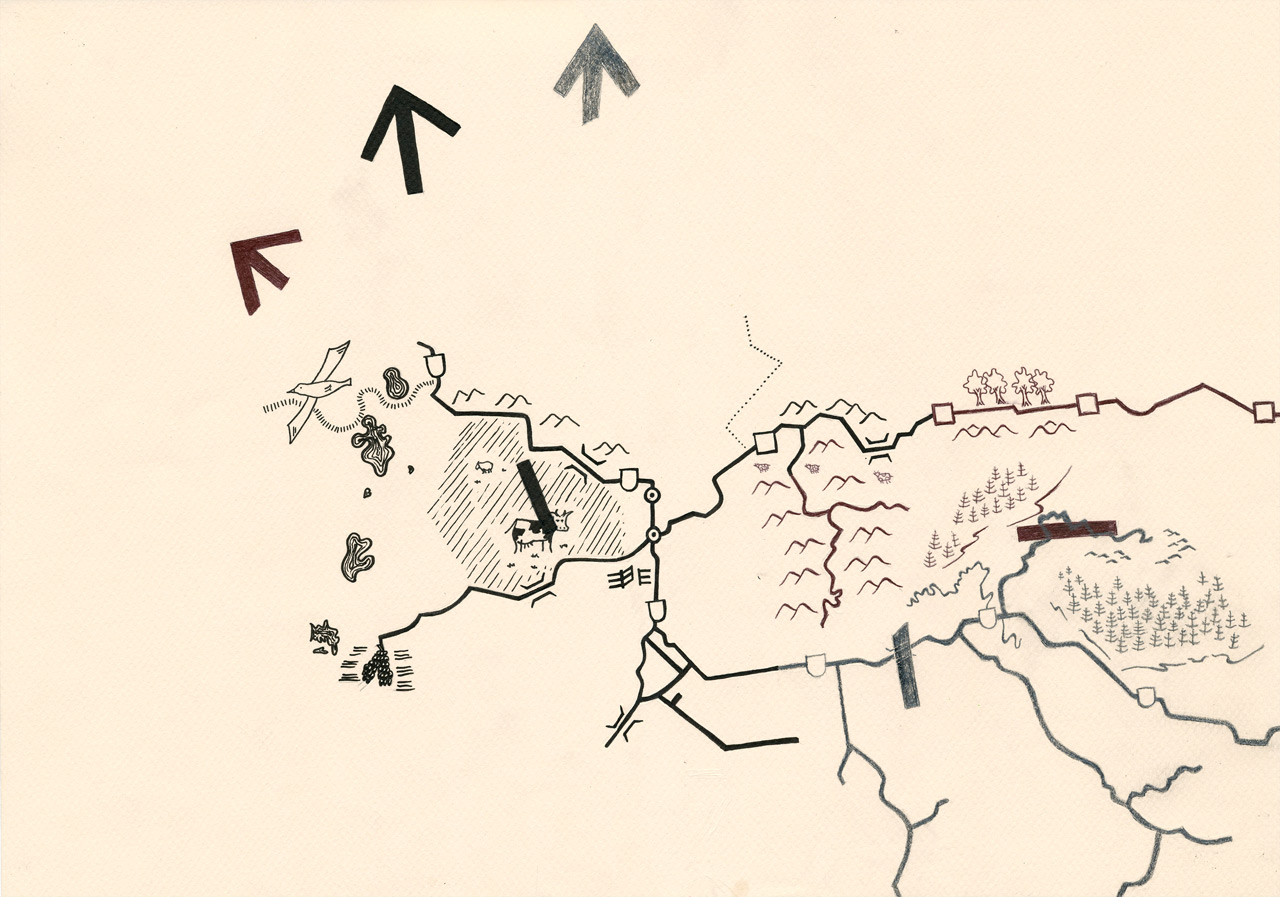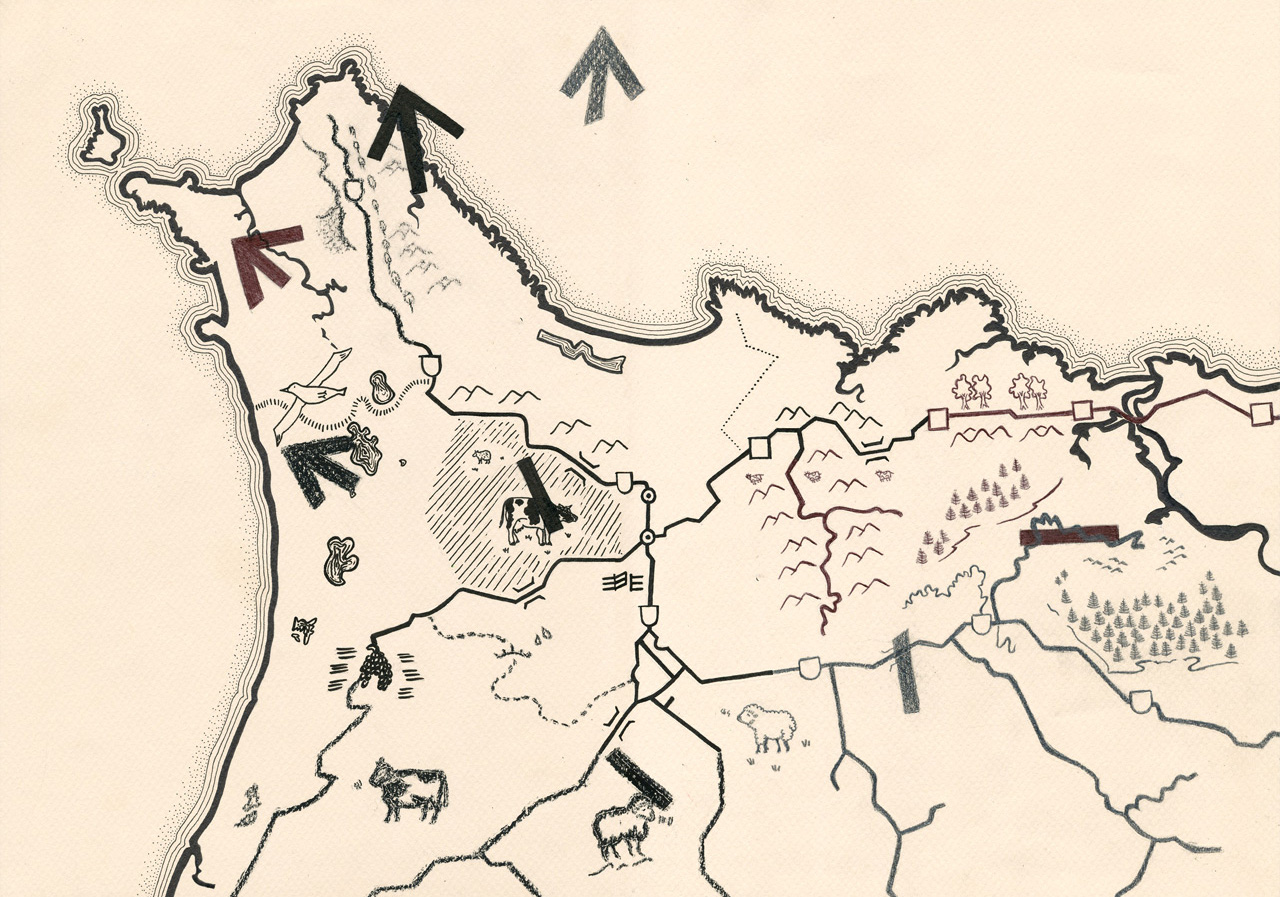 The final map was photocopied and fold lines were drawn on it to give instruction to the user on how to fold the final map to match the different coloured arrows that all pointed in the north-west direction.